A real estate company with a purpose.
Compass created the first modern real estate platform to make the search and sell experience intelligent and seamless.
We joined Compass.
Equestrian Real Estate Group navigated to Compass. We are now working with the only real estate company that speaks to the next generation of homeowners.
Technology driven – modern real estate platform
Agency quality marketing – best looking brand around
Compass Concierge – covers upfront costs of selling
Compass Exclusives – huge list of "coming soon" properties
Compass Collections – the Pinterest of real estate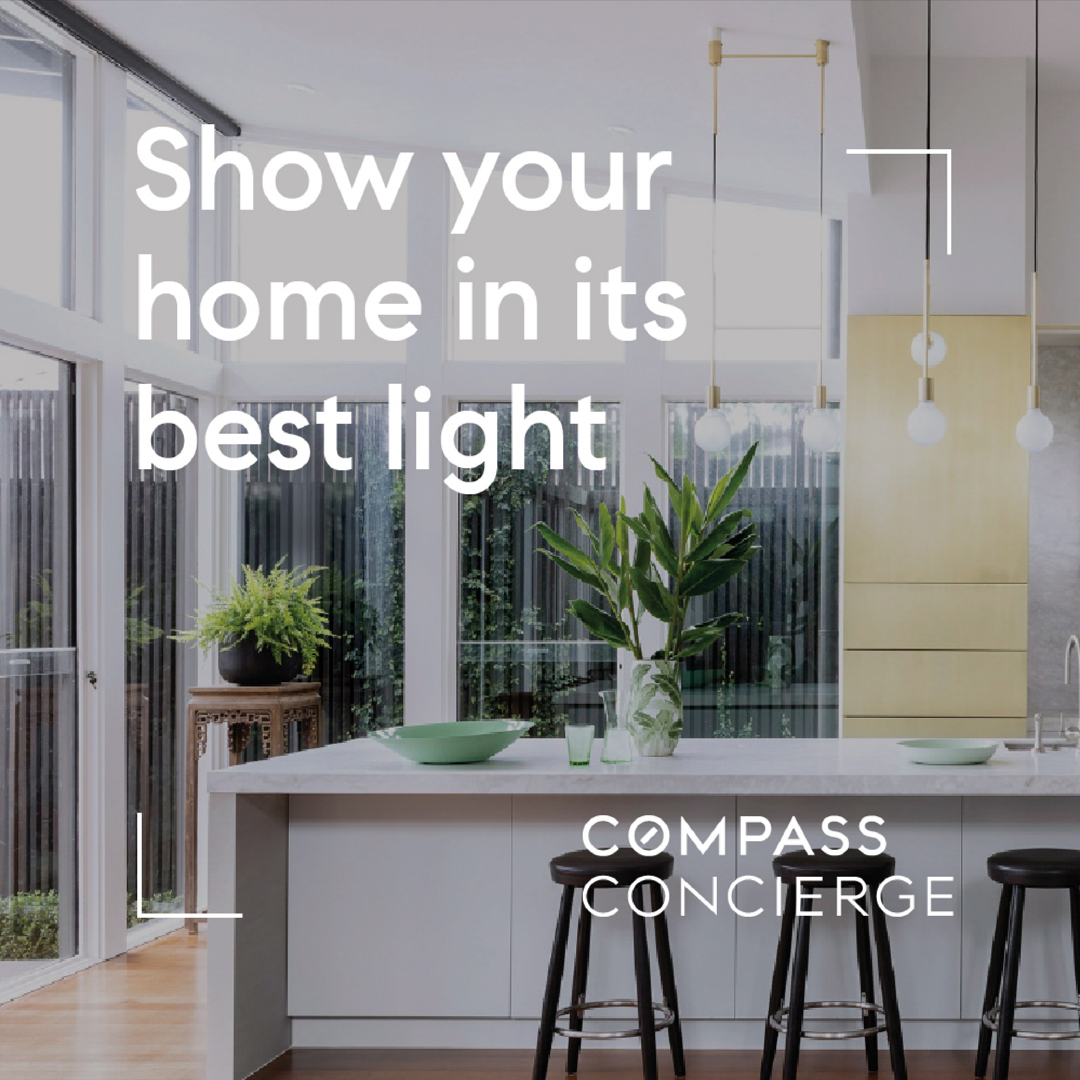 Compass Concierge
Exclusive to Compass, our Concierge program is among a suite of services designed to prepare your home for the market. Whether it's deep cleaning, cosmetic improvements, or additional needs, we will work with you to assess every opportunity to elevate your home's value and improve your selling experience.
With Concierge, you don't have to pay the initial out-of-pocket costs for home improvement services. When your home sells, simply pay back the funds that the program provided and nothing more.
By helping you invest in your home's potential, we aim to provide a faster and more profitable sale.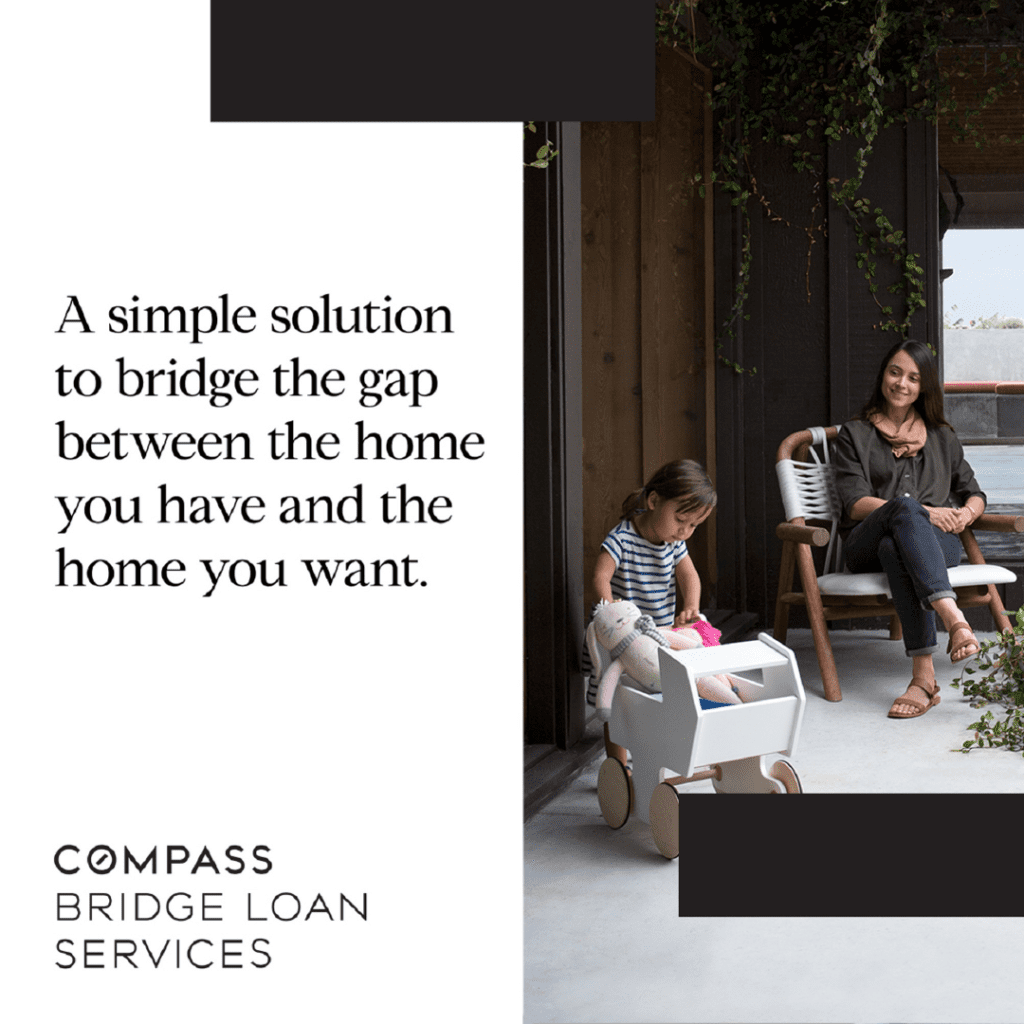 Compass Bridge Loan Services
Compass Bridge Loan Services gets you access to dedicated support from industry-leading lenders with competitive rates, plus the exclusive option to get fronted funds equal to six months of your bridge loan payments when you sell your home with a Compass agent.
How it Works
What's a bridge loan?
A bridge loan is a short-term loan that uses the equity from your current home to help you make an offer on a new one, without rushing to sell.
The Compass Solution
Compass is working with better.com and Freedom Mortgage, offering competitive rates and dedicated services for clients who are interested in bridge loans.
Bridge Loan Advance
Once you've signed an Exclusive Listing Agreement to sell your current home with a Compass agent, you can apply to get the funds fronted for six months of your bridge loan payments and eligible closing costs- an exclusive offering for Compass clients, regardless of the lender you use. *For more details, visit notablefi.com/compass-bls.
Get Started Today
Visit compass.com/bridge-loan-services to learn more information about bridge loan lenders we are working with and further details about the program.